Lord Mountbatten
31 March 2017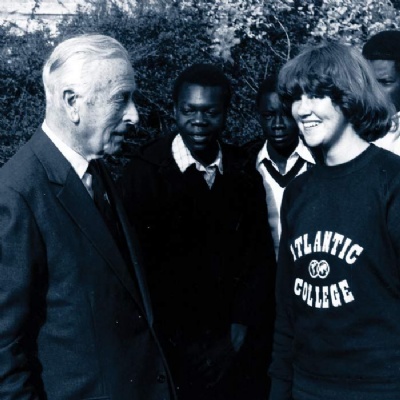 When becoming President of the UWC movement in 1967, Lord Louis Mountbatten was one of the most decorated and important diplomats and military figures of his time.
Of royal peerage, Mountbatten grew up in a prominent military family, his father having served as First Sea Lord of the British Navy during the early part of WWI. Seeing action during both WWI and WWII, Mountbatten rose through the ranks of the military and diplomatic worlds, eventually becoming First Sea Lord himself in 1954, and head of the British Armed Forces in 1959 as Chief of the Defence Staff. Upon retiring, Mountbatten devoted his life to international affairs and the avoidance of conflict, with UWC becoming one of his most prominent interests.
During his tenure as UWC President, Mountbatten grew the movement significantly around the world, including UWC South East Asia in Singapore in 1971 and the Lester B. Pearson UWC of the Pacific near Victoria, British Columbia, in 1974. In 1978, Mountbatten passed the UWC presidency onto his great-nephew, HRH Charles, Prince of Wales.